We constantly pursues advanced motion technology
Featured Product from 3X Motion Technologies Co., Ltd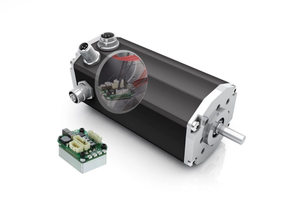 3X Motion technologies Ltd. has not been affected by COVID-19 in its new product development. Now we have fully resumed production, and we will continue to pursue technological innovation in 2020.
Our new products include new servo and brushless motor series:
Voltage range much wide:
Low voltage series 12VDC-72VDC
High pressure series 220V-380VAC
Power level much wide: 50W-- 4KW
Speed: 1000 RPM - 10000 RPM
Motor flange size: 40mm -- 142mm
Optional parts: geared boxes with different accuracy levels (5arcmin-- 25arcmin)
Typical features:
More compact size
High power density
Feedback in a variety of ways (analog, digital, absolute)
Insulation grade: up to F
Application Areas: robot, automobile, electronics, gate control system and other automation industries.
The following is to show you several new motors launched in cooperation with customers in the first half of the year:
1. Brushless low-voltage high-power servo motor: voltage range supports 36V-72VDC, power up to 4KW, integrated reducer, large output torque.
Suitable for all kinds of heavy duty requirements, such as robot, precision transmission applications.
2. High speed brushless motor: no load speed up to 10000rpm, load speed up to 7000rpm.
Suitable for all kinds of high speed applications, such as textile, ventilation, automobile, etc.
3. Integrated servo motor: built-in feedback and drive, support CAN, RS485 communication, absolute value encoder.
Suitable for multi - axis synchronous control and structure space optimization occasions.
4. Brushless, servo motor with high protection level: protection level up to IP66
Suitable for all kinds of special applications, can be equipped with precision planetary gear box.
3X Motion will always give you best product and service. Please feel free to contact us for any customized requirements.