Selecting an automatic transfer switch
Featured Product from ABB Electrification Products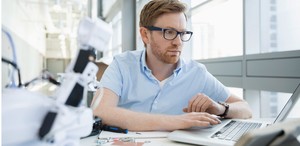 The automatic transfer switch (ATS) was once a relatively mundane player in the world of power control and distribution devices. They provided the simple, seamless transfer of power between the primary (typically the electric utility) and backup power source (typically a diesel generator).
Advances in ATS technology have been driven both from the supply (generation) and demand (industrial and commercial user) sides. On the supply side, the growing number of renewable energy providers has created a far more diverse and complex range of electric-power sources.
On the demand side, many power consumers are eager – or compelled – to expand their power-source portfolio. Many of them also face increasingly high expectations for power reliability. In some cases, notably data centers, they aim for five-nines reliability (99.999% availability), and require technology up to the task.