UL 845 motor control centers panel market?
Featured Product from ABB Electrification Products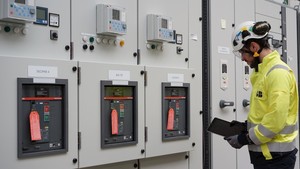 Most panel builders are constantly on the lookout for new ways to grow their business. One opportunity is providing basic panels for motor control center (MCC) applications. Panel builders have shied away from offering motor control centers for a variety of reasons. The big barrier to entry is the requirement for UL845 certification. As it turns out, that barrier is easier to overcome than you may have thought.