Improve water sustainability- accurate measurement
Featured Product from ABB Measurement & Analytics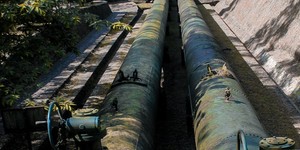 Making water supplies more sustainable and maximizing revenues can help enable utilities to continue to bring water to more people. We look at how the growing capabilities of modern electromagnetic flowmeters can help minimize water losses and boost revenue.
Turning raw water full of potentially harmful bacteria into a clean, safe supply is no small feat. Every day, water treatment plants worldwide are busily turning millions of litres of untreated raw water into supplies that are safe for us to use. Operating 24 hours a day, seven days a week, these plants subject every drop drawn from a river, reservoir or borehole to a rigorous treatment process, involving multiple stages including coagulation, filtration and chemical dosing, to prepare it for distribution.

Once in the distribution system, these massive amounts of treated water are pumped through miles of pipeline, consuming massive amounts of energy to maintain the flows and pressures needed to meet our domestic, commercial, industrial and agricultural needs.
It's therefore staggering to think that around 346 billion litres of this treated water are lost every day worldwide, representing a massive chance to recover lost water and revenues running into millions of dollars that could be re-invested into improving network performance.
While leakage is a major culprit behind the problem of lost water, it is not the only one. Inefficient measurement can also see millions of litres of water being incorrectly quantified, leading to confusion about exactly how much water is in a pipeline and where it is going. Keep reading...