Measurement at the heart of a cement plant
Featured Product from ABB Measurement & Analytics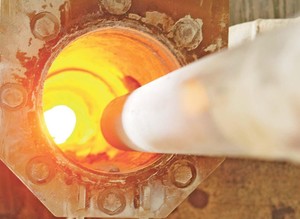 Continuously monitoring gas compositions at the inlet of modern cement kilns provides safe control over firing and clinker quality. However, it is one of the most challenging tasks in industrial applications and requires reliable and robust equipment.
Gas sampling for cement kiln and calciner gas exit SCK
The SCK is a sampling system for dry gas sampling at rotary kiln exit and calciner gas exit. Usage sites are the rotary cement are the rotary cement kiln exit and the calciner exit in dry process rotary clinker kilns, The SCK sampling system is suitable for applications in rough environmental conditions and for outdoor installations thanks to a complete coverage. Learn more.