Water and Wastewater Applications for strainers
Featured Product from Acme Engineering Products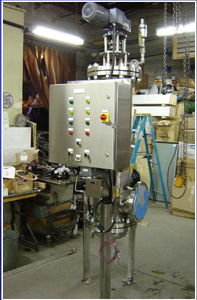 ACME Engineering Products, Inc. possesses a wide range of custom products to meet any industrial or municipal need. The ACRS Automatic Strainer is a motorized unit designed for the continuous removal of suspended solids from intake, process and wastewater flows.
A summary of applications for Acme strainers and where they can be installed in the water and wastewater marketplace.
The market niche for ACME scraper strainers is for screen openings from .003 inches (75 microns) up to 6 inch (150mm) particles. This document revels areas Municipal Water and Wastewater Applications where Acme Automatic Scraper Strainers can be implemented. The following is a summary of proven municipal applications for our units including but not limited to"
River and lake water intakes-water treatment: Water intakes on lakes and rivers serve many purposes, from process to cooling tower applications.
Click here to learn more about ACME Automatic Scraper Strainers.