Corrosion Protection Coatings
Service Detail from ADELHELM LubriCoat NA LLC.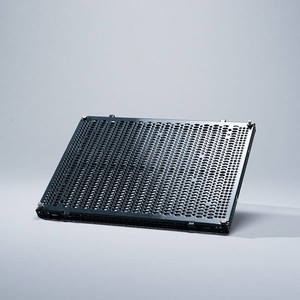 Corrosion damage reduces the lifetime of metallic components. Coatings made of resistant fluoroplastics effectively protect your surfaces. According to the task, we recommend against corrosion fluoride plastic coatings made of E-CTFE (Halar®), ETFE, PFA, FEP and epoxides or non-fluorinated plastics such as polyamide, polyethylene or PEEK. The good thermoplastic properties of these fluoroplastics allow coat thicknesses of up to two millimeters. For this purpose, we coat your materials in several passes, manually or automatically, or under defined cleanliness conditions (clean room class 8). Component weights up to 10 t and component sizes up to 6.5 x 2.5 x 2.5 m are possible. We work according to international standards such as NORSOK. Describe us your project, we will recommend you the right solution.
Industries:
Chemical industry
Semiconductor industry
Laboratory technology
Measurement and level control technology
Off-Shore
Pharmaceutical industry