SMART Battery Pack Technology
Product Announcement from AEM-LLC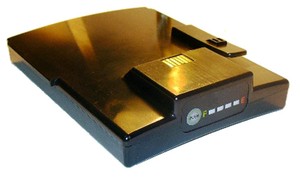 When using rechargeable battery pack technology to run equipment that needs to be monitored for safety or other concerns. When your application needs to have a highly accurate tracking of available charge and total battery life, Advanced Electronic Manufacturing has the solution. Custom design is our specialty. Please contact AEM for your battery pack design and manufacturing.
Smart Battery Pack
The battery contains a smart module that provide the following functions:
Cell Balancing
Over-charge protection
Over-discharge protection
Over and under temperature protection
Capacity calculator (Coulomb counter)
2-pin SMBus 2.0 Interface.
SMData 1.1 contains:
Remaining Capacity Alarm
Remaining Time Alarm
Battery Mode
At Rate
At Rate Time to Full
At Rate Time to Empty
At Rate OK
Temperature
Voltage
Current
Average Current
Max Error
Relative State of Charge
Absolute State of Charge
Remainder Capacity
Run Time to Empty
Average Time to Empty
Average Time to Full
OTHER TYPES OF BATTERY PACKS AVAILABLE INCLUDE
Dry-cell batteries
NiCd batteries/packs
PDA batteries
Mobile phone batteries
Two-way radio batteries
Camera batteries
NiMH batteries/packs
Sealed lead-acid batteries
Lithium polymer batteries/packs
Lithium ion batteries/packs
Use the links on this page to learn more and please contact AEM for your battery pack design and manufacturing.
---