Polyols: High flexibility & low viscosity polymer
Featured Product from AGC Chemicals Americas, Inc.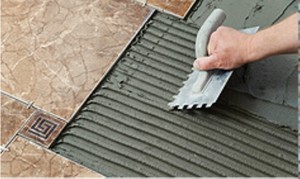 Performance Advantages:
(High Molecular Weight for Coatings, Adhesives, Sealants and Elastomers)
Good mechanical properties

High flexibility and high cohesive force are suitable for elastic adhesive

Good durability

High mechanical strength and high elongation enable to provide high durability sealants

Good workability

Low viscosity of formulation enables to seal easily even at low temperatures

Fast curing

Fast cure enables to shorten the total process time
Environmentally friendly (Plasticizer free, Solvent free)

High flexibility and low viscosity polymer enable to reduce the amount of plasticizer and solvent in the formulation
PREMINOL
PREMINOL has ultra-low monol content, high molecular weight ranging from 3,000-18,000, and a narrow molecular weight distribution. This provides good mechanical properties, high flexibility, good durability and good workability for coatings, adhesives, sealants, and elastomer applications
PREMINOL™
Can be applied to a wide variety of curable polymers by modifying the hydroxyl groups:
Home/Building/Construction

Siding sealant (cement, composite board, sash)
Reinforced concrete wall joint sealant
Floor (wood, concrete) adhesive
Decorative panel/Composite panel adhesive
Roofing sealant
Plasticizer for SMP formulations

Industrial (Automotive/Transportation)

Automotive interior and exterior adhesives
Shipping container sealants
Elevator assembly adhesive

Electronics

Electric component adhesive
Optical Clear Resin/Optical Clear Adhesive
Polyols for Polyurethanes
Polyether polyols are key components used in the production of polyurethanes. AGC produces polyether polyol (PREMINOL™) from Propylene Oxide. Subsequently, AGC uses PREMINOL to produce silane modified polyether (EXCESTAR™) as a moisture-curable polymer. These polymers, available in the Americas, have high molecular weights exceeding 10,000. AGC employs an advanced catalyst process which results in polyols with ultra-low monol content, and a narrow molecular weight distribution.
Watch>>>AGC Group Overview

ABOUT AGC CHEMICALS AMERICAS
For almost a century, AGC Chemicals has been manufacturing high-performance materials serving industrial customers. Already the world's largest, longstanding custom compounder of PTFE and other fluoropolymer resins, AGC continues to build its product line with the introduction of FFKM resins that meet the growing demand for tougher, more durable products for today's production and manufacturing environments.