Why Choose A.H. Systems for your antenna rentals?
Service Detail from A.H. Systems Inc.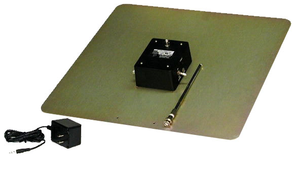 Most of are products are available for rent, please contact us for availability.
Advantages of antenna Rental
Here are a few reasons you should consider renting vs. purchasing:
Saves time and money with immediate delivery
Provides cost-effective solutions for short-term projects or overload
Protects against capital investments and product obsolescence
Provides the ability to evaluate equipment before purchasing
Avoids wasting time and money on maintenance costs

Why Choose A.H. Systems for antenna rentals?
For over 40 years, we have proven to be a leading manufacturer of EMC test antennas and accessories. Our knowledgeable staff will work with you to provide the most complete antenna solution to fit your testing requirements. Our inventory is fully tested and inspected before leaving our facility. Located in Los Angeles, California, A.H. Systems ships nationwide and offers next-day on-time shipping options to meet our customers' requirements.
Types of antennas available for rent Below is a list of the most common antenna types that we rent.
Biconical Antennas
Loop Antennas
Log Periodic Antennas
Monopole Antennas
Hybrid Biconical/Log periodic
Current Probes
Horn Antennas
Mounting Accesories
Dipole Antennas
Cables

How to Reach Us For an immediate rental quote, please give us a call at (818) 998-0223 or Email us and speak with any one of our Rental Agents. We look forward to serving your equipment rental needs.
Welcome to A.H. Systems, inc.
A.H. Systems has been established since 1974 and manufactures a complete line of affordable, reliable, EMI test equipment. Our individually calibrated EMI Test Antennas, Preamplifiers, Current Probes and Low-Loss Cables satisfy many test standards including CISPR, MIL-STD, FCC, EN, VDE, IEC and SAE. With a wide variety of mounting configurations, we can also offer tripods and accessories that compliment other EMI testing equipment used to complete your testing requirements. We are also committed to providing all of our clients with no cost prompt and professional technical support. Manufacturing high quality products at competitive prices with immediate shipment plus prompt technical support are our goals to improve the quality of your testing requirements.
Here is a pdf version of our product catalog.