ISO 9001:2008, ISO 14001:2004 Certifications
Service Detail from APEX Machine Tool Company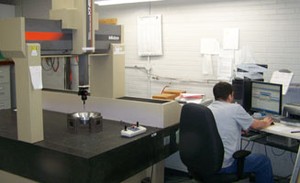 Backed by our commitment to our ISO 9001-2000 Certification we operate under the understanding that our quality is what separates us from the rest. with that understanding we operate under these driving forces.
Quality starts with planning of the manufacturing processes.
Quality is built into the process and monitored on the shop floor.
Machinist and inspection personnel are trained in GD&T (Geometric Dimensioning & Tolerancing).
Internal audits allow us to monitor our systems, identify training needs and improve processes.
Effective Root Cause Analysis and Corrective Actions enhance the product.
View Our Certification for ISO 9001:2008
---