HOW TO SELECT THE RIGHT ELASTOMER
Featured Product from APM Hexseal Corp.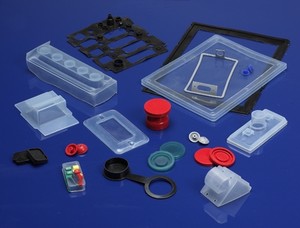 HOW TO SELECT THE RIGHT ELASTOMER FOR YOUR SEALING BOOTS AND FASTENERS
Elastomers are the key to providing effective sealing solutions for applications in outdoor, marine, medical and any environment where sealing stuff in or sealing stuff out is imperative. Elastomers are versatile materials typically composed of polymers, and manufacturers prize them for their ability to bend and stretch in a variety of ways before returning to their original shape.
However, not all elastomers are the same. Elastomers can incorporate a wide range of designs and materials depending on the needs of their intended application. More than 20 different types of standard elastomers exist, and each possesses unique functions in both process equipment and finished products.
Different elastomer formulations affect the physical properties, functions, and service life of your components and systems. This is why it's essential to test a few different elastomers to determine the best one for your needs. In this post, we outline ways to evaluate elastomers for their capacity to perform well in your application, and we also describe some of the best uses of each different type of elastomer.