Military-Grade Parts Built to Perform
Featured Product from APM Hexseal Corp.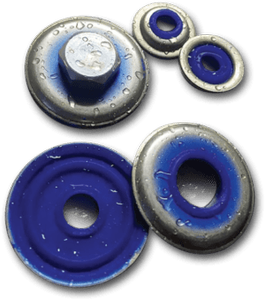 At APM Hexseal, we know the importance of producing military-grade parts that work well under extreme conditions. Since World War II, we've been providing crucial sealing solutions for use in military applications, protecting sensitive electrical components from water, dust, dirt, inclement weather and a plethora of other environmental hazards. Our sealing solutions are robust, long lasting and are an economically intelligent choice. For these reasons, we have been the established industry leader in providing military-grade sealing boots and fasteners for more than 70 years.
We design and manufacture molded, sealed products that cover and protect various types of switches and circuit breakers, as well as panel openings, from harsh elements like extreme heat, strong winds, heavy rains, and fluid contamination. Along with our boots, we've developed a full line of self-sealing fasteners that can operate in a variety of environments.
ADVANTAGES OF SILICONE SEALING SOLUTIONS Continue Reading