Silicone Rocker Switch Boots
Featured Product from APM Hexseal Corp.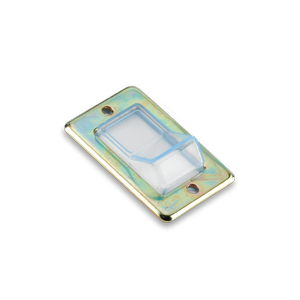 Unlike traditional toggle, pushbutton and rotary switches, rocker switches do not utilize a round threaded mounting bushing, and therefore a Rocker Boot does not include a threaded mounting nut. In fact, most of APM Hexseal's Rocker Boots do not include an insert or frame of any kind. The majority of our Rocker Boots are designed to install on the switch prior to the switch installation. Much like our Lever-Actuated Circuit Breaker Boots, APM Hexseal's Rocker Boots are often molded from transparent silicone RUBRGLAS® which allows for easy viewing of the switch position.
MATERIAL SPECIFICATIONS
Elastomer: APM HEXSEAL RUBRGLAS™ (transparent Silicone) conforms to A-A-59588, Class 3A, GR50
Temperature Range: -103° F to +400° F ( -75° C to +204° C)
Resistant to: Splash, salt spray, sunlight, ozone, weather, fungus, dust, and most acids and lubricating oils.
Shelf Life: Excess of 25 years.