Volumetric Controllers
Product Announcement from ARBO Engineering, Inc.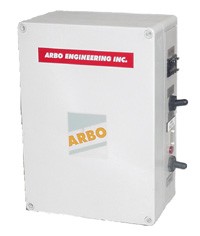 ARBO's volumetric controllers have built-in capabilities for remote control in the form of analog 0 10 VDC or 4 20 mA inputs. when remote (Auto) mode is selected, a start-stop dry contact is also required for the unit to operate.
Volumetric feeders are used in bulk material feeding when the feed rate and weight measurement are not critical to be controlled or displayed.
Several Models are available for light duty to heavy duty applications.
---