Stator and Rotor Components as Kits
Featured Product from ARC Systems, Inc.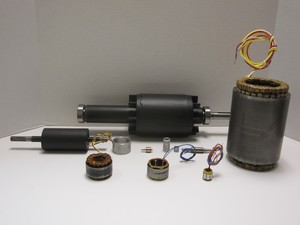 ARC Systems, Inc. offers stator and rotor components as kits to become an integral part of your assembly, saving space and reducing weight. All laminations are stacked utilizing designed stacking tools and fixtures. ARC's capabilities include (but not limited to) Potting, Vacuum Impregnation, Grinding, Honing, Soldering, Multi-Helix Angle Skewing, and Power Coating. Rotors include, but not limited to: magnet assemblies and rotor die castings. Our ability to wind and insert applications where the quantities are not large enough for automatic assembly lines, distinguishes us from the rest. As an AS9100C/ISO 9001:2008 Certified manufacturer, our commitment to quality is uncompromising.