Wave-X Heat Shrink Tube Absorber
Product Announcement from ARC Technologies, Inc.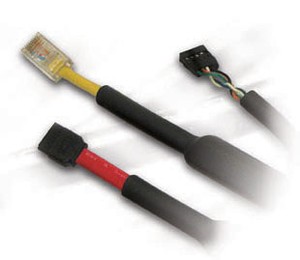 EMI interference, both conducted and radiated, is a common problem with wire, cables and interconnects. A traditional solution has been to install bulky, heavy and visually unattractive ferrite cores onto the cable and then over-mold the ferrite. Another crude option is to wrap conductive tape over the offending cable or connection.
Wave-X Heat is simply slipped over the cable or connector, heat is applied and the absorber shrinks to conform at approximately a 3:1 ratio.
Wave-X Heat Shrink Tube Absorber is available in a number of different diameters for your specific need. These include:
Part Number Expanded Internal Diameter Recovered Internal Diameter
WH-A125-020 - 1/8" (3.2mm) 0.040" (1.0mm)
WH-A188-020 - 3/16" (4.77mm) 0.060" (1.5mm)
WH-A375-040 - 3/8" (9.5mm) 0.040" (1.0mm)
WH-A750-040 - 3/4" (19.1mm) 0.250" (6.4mm)
WH-A100-080 - 1" (25.4mm) 0.320" (8.1mm)
Learn more about Wave-X Heat here.
To request a sample of Wave-X Heat please visit our website.

Play Wave-X Heat Shrink Tube Absorber Video
---