We're Driven- AR Modular RF
Product Announcement from AR Modular RF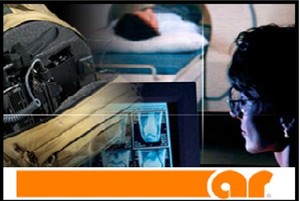 AR Modular RF is recognized worldwide as a leading supplier of RF amplifier systems and RF amplifier modules. We're known for innovative technology, unsurpassed quality & dependability, and for an international support and service network that is second to none.
Amplifier Systems:Find It Fast
AR amplifier modules and systems have been on the front lines, in the toughest battle conditions, they're highly reliable. They're not only tough & dependable, they're lightweight and easy to use. They're versatile. And they're ready for anything. Always.
With output powers from 5 – 5,000 watts and spanning frequencies from 0.01 – 6,000 MHz, the systems and modules we create are used for military communications, electronic warfare & electronic countermeasures, homeland security, and a variety of medical/scientific/industrial applications.
Perhaps most important, AR Modular RF helps customers find the best solutions to their most demanding requirements by offering customer-specific designs and semi-custom modifications to our existing line of products.
Recent Press Releases:
AR Modular RF Introduces 'Mini Footprint' 50-Watt Auto-Tuning Booster Amplifier For Military Transceivers
AR Modular RF Awarded GSA Contract For Military Booster Amplifiers and Accessories
New Orders for the Latest Version of the Proven KMW1031 20W Booster Amplifier Have Been Awarded to AR Modular RF
AR Modular RF Designs High-Performance Base Station Amplifier To Meet Client's Specs
U.S. Army Special Operations Command Awards Amplifier Contract To AR Modular RF
---