BTL Series Brushless Electric Screwdrivers
Featured Product from ASG, Division of Jergens, Inc.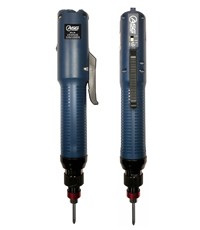 The ASG BTL Series are electric brushless screwdrivers with a torque range of 0.02 to 3 Nm across the series. The brushless motor offers high performance and low maintenance, eliminating carbon dust for a cleaner operation. The tools are small and light weight. Other features and benefits include stable and accurate torque output, ergonomic design, inline body style, and internal speed adjustments on most models.

Play BTL Series Brushless Electric Screwdrivers Video