Flap Discs
Featured Product from ATA Group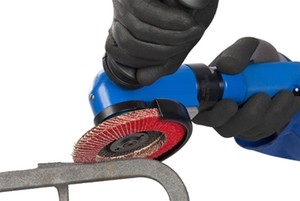 Universal discs for use on a wide range of ferrous materials.
Ideal for use in applications such as weld preparation, weld seam removal, surface blending and edge grinding. ATA Garryson Flap discs offer consistent grinding and finishing performance.
Available in different sizes and different cloth types - Aluminium oxide, Zirconium, Zirc + and Ceramiq® - this range of flap discs covers a wide variety of applications.
Download the product brochure to access further technical information.