Line Moves
Service Detail from ATS Automation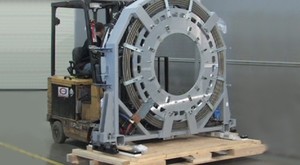 Benchmark, Teardown & Installation Program
You can minimize the amount of lost production and reduce risk when moving equipment by partnering with ATS. We have a broad knowledge base and extensive experience relocating capital equipment.
In support of your relocation program, we have developed a solution which meets the following key needs:
Provides an equipment relocation solution for the ATS equipment.

Reduces risk and improves down time/ramp-up lags.

Leverages experience of both MGM logistics background and our technical background.

We have an extensive history of working with our customers to provide successful turnkey global equipment relocations.
For example, we successfully delivered a large logistics contract with over 100 truck loads of equipment to three different sites globally, from five major suppliers. At any given time, the customer can contact ATS to find out the status or location of their equipment shipments.
ATS has proven experience as the primary logistics support on major customer programs and we can do the same for you.
---