Birkman Unique Turnkey Feeder Unit
Product Announcement from ATS Automation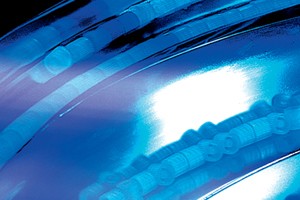 Standardized Systems
Our advanced technology machines for sorting, transporting and separating parts are the solution to today's evolving production challenges. These machines will help your assembly processes become faster, better and more innovative in a cost effective manner.
We use standard modules to give you greater flexibility, fast turn around and strict compliance to your unique requirements. We can deliver a single component or a complete turnkey system—whether you manufacture vehicles or watches, electronic goods or plastics, medical or pharmaceutical devices, food products, or microchips in clean room environments.
Attention to Detail
Sometimes, details seem insignificant. But often, they are the difference between a successful and an unsuccessful product. We understand that you have unique, often complex requirements. We are committed to:
Providing you with machines that reposition incorrectly oriented parts
Reducing the wear and tear on sensitive components
Providing the flexibility to vary the cycle rate
Adding or integrating vision systems
We pay close attention to detail so that you can safely secure the success of your production processes.
---