Discover the Electropolishing Difference
Service Detail from Able Electropolishing Company, Inc.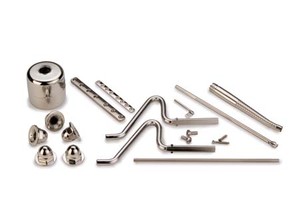 Since 1954, Able Electropolishing has been providing metal finishing services to a variety of industries. Now our electropolishing service is suitable for a wider variety of alloys, providing a number of benefits that make parts last longer, perform better and maintain a clean, like-new appearance.
At Able Electropolishing, we offer our electropolishing service for a diverse range of common and specialty alloys. They include:
All Stainless Steels
Carbon Steels
Titanium
Aluminum
Copper Alloys
Nickel Alloys
Nitinol, Tungsten and other Specialty Alloys