Factory-Configurable ASGTX5 XO with 3ppm Stability
Featured Product from Abracon, LLC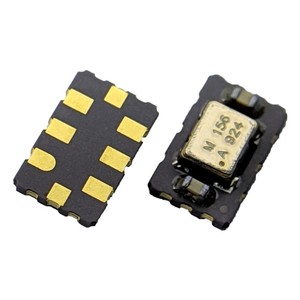 The ASGTX5 series combines high-frequency capability with a small 5.0 x 3.2 mm footprint to target high-stability applications in networking and communications that require compact component solutions. Designed to meet +/-3ppm over a broad -40 °C to 85 °C temperature range, these devices meet Stratum 4 clocking requirements used in edge networking equipment.
The series is also an extension of Abracon's precision-timing portfolio and compliments Abracon's other products designed for networking and professional audio/video applications. These low-noise devices can improve phase locked loop (PLL) lock time and holdover performance in broadcast and professional video applications. See the solutions guide here: https://abracon.com/uploads/resources/Abracon-Audio-and-Video-Solutions-Guide.pdf.
Factory configurable to output frequencies from 15MHz to 2.1GHz, these oscillators support LVPECL, LVDS, HCSL or CML output logic types with voltage options down to 1.8V. Output enable can be configured for any combination of pin 1 or pin 2 and active high or active low functionality. The ASGTX5's design flexibility is important in applications that require backwards compatibility with specific pinout or firmware combinations.