Custom Flat Glass Precision CNC Machining
Service Detail from Abrisa Technologies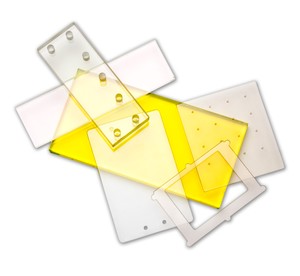 Abrisa Technologies is pleased to announce that it has just completed and published a brochure detailing their custom glass fabrication technical capabilities.
The brochure PDF is available for download on the Abrisa Technologies website in the Resource Center. The brochure provides information about the following capabilities:
Cutting
o Waterjet, Scribe, hand, precision XY sawing/slicing
Edging
o Bevels, seams, dubbing, pencil, polish, circle, flat, etc.
Screen Printing
o Machine & custom press
o Ink types, bus bars, edge printing
Strengthening (Chemical & Heat)
o Chemical (HIE™) and heat
Machining
o CNC, drilling, grinding & polishing, sandblasting & more
Cleaning
o Flat, ultrasonic, etc
Metrology
Specialty Packaging
The brochure provides in depth details as far as specifications including fabrication sizes (thickness, tolerances, material size), and much more. Also included is an overview of our clean room facilities.