New full-extension, non-disconnect slide
Featured Product from Accuride International, Inc.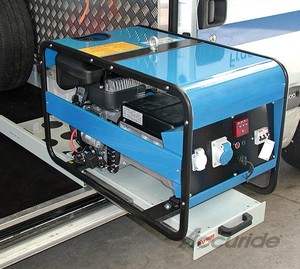 AL4160
Super Heavy-Duty (661 lbs.), Corrosion-Resistant & Full-Extension Aluminum SlideMeet the AL4160 Super Heavy-Duty Aluminum Slide – a powerful yet light solution that combines a full aluminum body with stainless steel components for diverse transportation and industrial applications. Key benefits and features include:
High load rating (661 lbs./300 kg)
Light-weight components
Corrosion-resistant design
Low-profile (1.04" of side space)
Full extension
Online Store
If your design needs movement, look no further! Our Online Store gives you access to Accuride's vast and proven range of premium movement solutions. From telescopic slides for kitchen cabinets to weather-resistant tracks outside fixtures, we have the right movement for your design.!
Check out Accuride's blog to stay current on the latest news, design changes, industry trends and newest innovations
Watch>>Accuride Corporate Video
About Accuride
Accuride is a global presence with extensive resources, a deep understanding of design and manufacturing, and a reputation as a pioneer in the development of quality movement solutions.