Q&A by Retailers About Accuride Access Controls
Featured Product from Accuride International, Inc.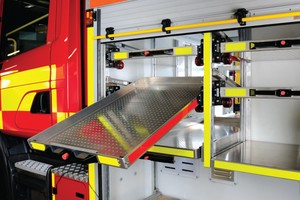 How do I want my lock setup?
Do you want a self-locking system? Or do you prefer one that locks and unlocks on command? Whatever the setup, we'll make it possible.
How do I want to access the contents inside?
Accuride Access Controls can accommodate digital, RFID-enabled card access, and biometric designs. Give us a challenge and we'll work with you to create the solution.
What do I need to make my lock work?
We start by providing you with the individual components to secure your application. From there, we'll work with you to identify what else you may need.
Are Accuride Access Controls for my application?
Accuride Access Controls are great for custom and large-scale applications. Those applications include such things as scrub machines and parcel delivery lockers. Ask us and we'll help you find out!
Contact Greg Rewers, Solutions Marketing Director, at 1-800-688-8242 to learn more about Accuride Access Controls. And stay tuned for our dedicated Accuride Access Control page! Like the New Year, it's just around the corner!