ACEolator Isolates Vibration
Featured Product from ACE Controls Inc.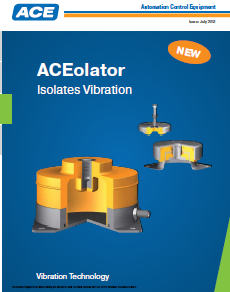 A recent survey showed that over 60% of manufacturers have a current need for vibration isolation and noise reduction technology.

ACE can help with the ACEolator product line which includes source and receiver vibration isolation machine mounts, and custom damping plates.
Contact an ACE application engineer through our website to learn about how to identify low and high frequency vibration, the effect of resonance, and how to select an ACEolator solution.