Industrial Safety Hydraulic Damper
Featured Product from ACE Controls Inc.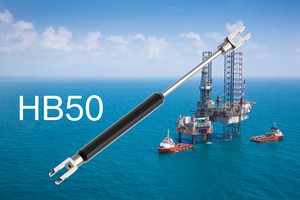 The HB50 hydraulic damper is ideal for heavy duty safety applications. Reduce downtime and component wear caused from damaging impact forces. Each damper has an individual speed adjustment for push and pull motion. A steel outer body comes standard and provides increased safety. The strength of these machine elements make them ideal for safety applications in heavy industries such as oil & gas and amusement.
These maintenance free, ready-to-install dampers are adjustable and provide a constant feed rate. Smoother movement of components will reduce damage-causing impact forces.
Lifetime warranty on materials & workmanship. Hydraulic dampers are a cost-effective solution for applications that experience extreme wear.
An assortment of end fittings are available for any application.
The HB line of dampers are:
Ready to install
Maintenance free
Easy to mount