Mobile Apps for vibration isolation
Featured Product from ACE Controls Inc.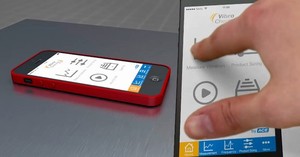 Keep it Simple!
In 2014 ACE successfully launched the VibroChecker App. The concept was to create a simple-to-use and self-explanatory mobile tool for the measurement of vibration and shock.
The VibroChecker App is available today in three languages as a free installable iOS or Desktop PC app from the Apple Store.
The VibroChecker PRO is the next logical development step. It's a professional version that allows you to quickly and easily measure vibrations of up to 8,000 Hz. This iOS app can be run on an iPhone or iPad. It still allows you to use the Apple OEM sensors such as accelerometer, gyroscope and microphone which limits measurement to 50 Hz or a professional-grade external sensor for improved results.