No more hassle replacing solar tracker's dampers
Featured Product from ACE Controls Inc.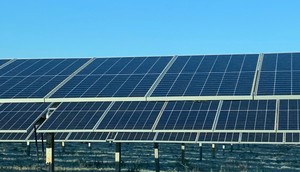 f you installed dampers for your PV tracker site in the last five to seven years, chances are you'll need to replace them soon. Perhaps they've degraded over time or the warranty is expiring. Maybe your maintenance schedule calls for new ones or you're an MRO buyer looking to add to your inventory. Whatever the reason, replacing dampers can take a lot of time and effort.
It can be difficult to find the right damper, and it is often harder to get the same quality product as the original equipment (OE) part. Another frustration? The damper may not even be in stock. And when you receive your damper, field personnel will need time to configure the unit and mount it.
At ACE Controls, we're taking the hassle out of replacing the damper in your solar tracker — even if you're replacing dampers for an entire field project. Our SOL-28 Series hydraulic dampers are direct, drop-in replacements for many popular dampers, with products ranging in resistive forces up to 12,000 N and with lengths up to 44.07 inches. The dampers have the exact same fit specifications as OE dampers, and they've been enhanced with a load-limiting feature to prevent overloading of your structure or premature seal failure.