SC 190-HC High-Cycle Industrial Shock Absorbers
Featured Product from ACE Controls Inc.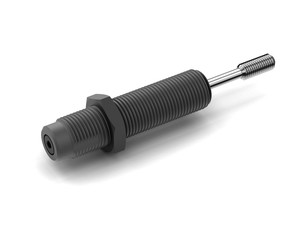 The new ACE Controls SC 190-HC High-Cycle industrial shock absorbers are ideal for high-speed applications. The short stroke and quick rod-ready time translate to faster cycling for your equipment.
Applications include: packaging equipment, slides, rotary actuators, small and medium robotics, machine tools, pick & place operations and more.
Advantages. . .
Designed for High-Speed
Automation Equipment
Quick Rod-Ready Time
Quick Time Through Stroke
Capable of Rapid Repeat Strokes