ACROSENSE Fluid Control Platform
Product Announcement from Acro Associates, Inc.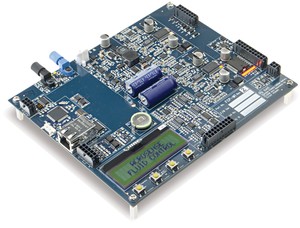 The ACROSENSE™ Fluid Control Platform (FCP) from Acro Associates is a product line of computerized board modules that enables basic to high level component integration in fluid handling applications. Their state-of-the-art, patent-pending technology offers flexibility and performance for fluid control systems that require integration of components.
The ACROSENSE Fluid Control Platform is offered in several sizes and configurations that are based on the total number of integrated components and required features. Their preconfigured modules can be used in a standalone environment, where one or more components are powered and controlled, or in complex system development. Custom layouts can be made available. Please contact Acro Associates to discuss what configuration and size might best suit your application requirements.
Features & Benefits
Power efficient solenoid driver that implements improved adaptive pulse and hold methods for power management
Electronic noise dampening that quiets solenoid pinch valve operation
Sensorless position sensing for pinch valves and tube detection
On board calibration routines for diagnostic monitoring, reporting and data storage
Built in LCD and interface buttons for easy system diagnostic determination
Modular, scalable design that allows multiple modules to be interconnected for additional feature or system capabilities
Direct support for brushless DC and stepper motor based pumps and actuators
Operation from 12V DC battery
Compact foot print
RoHS compliant
Click here to send us an email with your Questions
Click here to see additional details and technical information on our Web Site

Play ACROSENSE Fluid Control Platform Video
---