Filament Winding
Service Detail from Acrolab Ltd.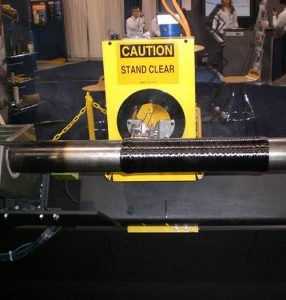 Acrolab supports the Filament Winding sector with multiple products and services. Most clients contact us for support with their filament winding applications because of the choice to either implement an oven for a specific new product build or because of thermal Filament Winding issues. We can work with your team to supply thermal management services and components for your Filament Winding applications.
How Can Acrolab Support You With Your Filament Winding Application?
Acrolab offers a complete set of services that you can select from below.
Engineering: Trademark Isomandrel Design, Process Design & Thermal Solution(s)
Heating: Band Heaters, Cartridge Heaters & Induction Heating System
Cooling: Cooling System Design and Analysis (if required)
Temperature Control: Thermocouples and RTDs & Process Temperature Controllers
Temperature Uniformity: Isomandrels create isothermal conditions and decrease cure times by up to 80% in some cases
R&D Testing: Testing comparison of current process mandrel vs. the Isomandrel
Schematics: Process and layout as well as electrical
Turn Key Solution: Design & supply a complete Isomandrel manufacturing system


Standard Terms and Conditions
A minimum order may apply. Quotes are valid for 30 days. Changes in quantities may affect pricing. Delivery times are based upon stock levels at time of quotation and are subject to change. Terms are subject to credit approval. MASTER CARD and VISA accepted. Company terms, net 30 on approved credit.
Taxes and shipping are extra.
Call the Acrolab Order Desk today!
· 1 800 265 9542 Toll free in North America
· 1 800 465 9674 Fax
· 519 944 5900 Direct