ACROLAB ISOMANDREL® TECHNOLOGY
Service Detail from Acrolab Ltd.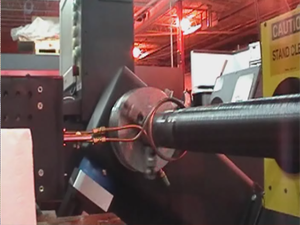 ISOMANDREL® by Acrolab Acrolab's trademarked ISOMANDREL® is an enhanced mandrel which can replace your current mandrels. This exclusive technology is an example of an internal process, within the mandrel, which enhances the thermal conductivity and thermal reactivity of a mandrel. The process permits heat to be applied in a localized concentration that is then rapidly and homogeneously redistributed over the complete mandrel working surface. ISOMANDRELS® can also be used in heated rollers. When used in heated roll applications, ISOMANDRELS® deliver a more predictable and homogeneous temperature over the entire working surface of the roll, resulting in higher thermal recovery speeds and therefore greater processing speeds.
Standard Terms and Conditions
A minimum order may apply. Quotes are valid for 30 days. Changes in quantities may affect pricing. Delivery times are based upon stock levels at time of quotation and are subject to change. Terms are subject to credit approval. MASTER CARD and VISA accepted. Company terms, net 30 on approved credit.
Taxes and shipping are extra.
Call the Acrolab Order Desk today!
· 1 800 265 9542 Toll free in North America
· 1 800 465 9674 Fax
· 519 944 5900 Direct