Band heaters - available in most standard width
Featured Product from Acrolab Ltd.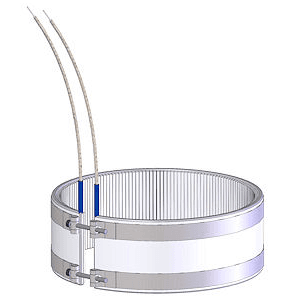 Band Heaters
Band heaters can be manufactured in almost any standard width and diameter. They are utilized in applications of temperatures up to 1400°F. There are 3 main types of band heaters and our engineers can help you determine which is the best fit for your situation and application.
Mica Band Heaters are cost effective, but lack the ability to have high wattage.
Mineral Band Heaters can achieve very high wattages but do cost more than mica heaters.
Ceramic Band Heaters are utilized more for higher temperature applications.