Next-gen technology solutions - thermal management
Service Detail from Acrolab Ltd.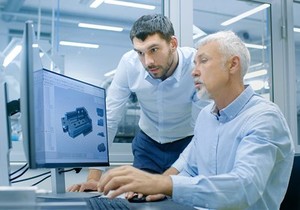 THERMAL ENGINEERING
For the past four decades, Acrolab has established a strong relationship with a diverse group of clients around the world, in industry sectors from automotive and aerospace to energy and telecommunications. We have been involved in developing disruptive, as well as next-generation technology solutions assisting our customers in resolving thermal management challenges, increasing their production rates and their bottom line. Acrolab's goal is to become your preferred source for thermal engineering support.
Begins with identifying a requirement for a new product or modification/enhancement to an existing product. Through collaborative consultation, the product specification is defined to include its functional, technical and performance requirements. One or more concepts are usually generated and rough sketches or CAD models are created to convey the product's fit, form and function. A concept review evaluates the options, selects the best option and establishes the criteria for the next steps in the process.