THERMAL ANALYSIS & SIMULATION
Service Detail from Acrolab Ltd.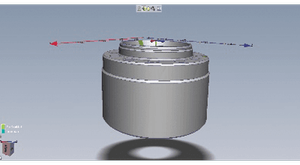 Acrolab considers simulation and analysis to be as integral to process engineering as product design and development. As a result, we provide services that deliver the value to our customers that we would expect to deliver within our own thermal engineering business.
The market is continually requiring components and new materials to function predictably in extreme and physically demanding environments. Aerospace and automotive are particularly demanding environments pushing for greater performance from smaller, more efficient and environmentally friendly products.
In all areas, the focus on optimization grows and with it the need to better understand how components and products will operate, not just in use but how their design intent is affected by heating or cooling within the manufacturing process.
Acrolab is experienced in providing detailed thermal analysis to investigate and solve problems caused by conjugate heat transfer. Understanding the thermal properties and actions of fluids and gases and their contribution to effects caused by convection, conduction and radiation support a multitude of contemporary product developments.