VOC Guide
Product Announcement from Adhesives.org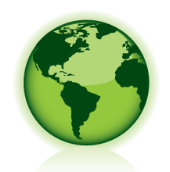 In the United States, regulations governing use of adhesives and sealants are constrained to the area of Air Quality. Some VOCs react with nitrogen oxides in the air in the presence of sunlight to form ozone. Although ozone is beneficial in the upper atmosphere because it absorbs UV, thus protecting humans, plants, and animals from exposure to dangerous solar radiation, it poses a health threat in the lower atmosphere by causing respiratory problems.
In the United States, the Environmental Protection Agency (EPA) states VOCs are defined as "any compound of carbon, excluding carbon monoxide, carbon dioxide, carbonic acid, metallic carbides or carbonates, and ammonium carbonate, which participates in atmospheric photochemical reactions," but also includes a list of dozens of exceptions for compounds "determined to have negligible photochemical reactivity.
Visit adhesives.org to get specifics...
---