Hot Stamp and Embossed Labels
Product Announcement from Advanced Barcode & Label Technologies, Inc.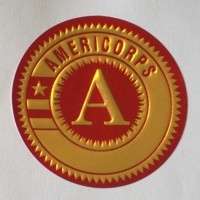 Meet your packaging needs with ABLT's customized hot stamp and embossed labels.
Foil stamping, hot stamping and embossing create rich textured labels that gives a perceived extra value to products. These processes are often used on specialty foods, wine and high-end retail packaging to denote an exceptional level of quality.
Hot Stamping Foil is a dry printing process in which color pigments or metallic foil is transferred from a continuous roll to the label using heat, pressure and time.
Hot Stamped and Embossed labels can be made from a wide range of materials.
White High Gloss Paper for high appearance product identification
Bright Gold & Silver Foil Paper for a classy, elegant appearance
Tactile and Braille Embossed Labels to work with current packaging graphics
White Polyester Labels are pressure sensitive and survive many challenging environments
Matte Silver Polyester Labels look and act like aluminum and withstand high temperatures
Chrome Polyester Labels offer a permanent adhesive or a tamper evident "Void if Removed" adhesive
Clear Polyester Labels are ideal for beauty and skin care products
Embossed Gold or Silver Paper Labels to enhance look

E-mail or call us at 800-321-3653 to design a customized label solution to meet your unique needs.
---