Innovative Connectors Reduce PCB Processing Costs
Featured Product from Advanced Interconnections Corp.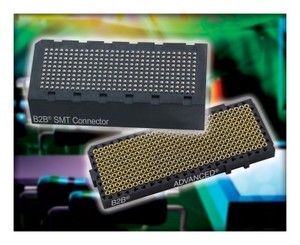 Advanced Interconnections specializes in customized interconnect solutions for development, test, validation, and volume production applications. Experienced application engineers work directly with global customers to create customized solutions with a focus on design for assembly (DFA). Value-added features and in-house technology from the Advanced® Tool Box of 35+ years of interconnect ingenuity are designed-in to reduce PC board processing and product assembly time and costs.
Value-added features from the Advanced® Tool Box include:
Solder preform terminals provide a controlled volume of solder to improve solder joints and allow through-hole connectors to be reflowed with surface mount devices
Shrouded insulators protect pins and facilitate blind mating or automated pick-and-place
Unique insulator shapes fit around PC board layout constraints
Removable carriers eliminate hand-loading of terminals to reduce assembly time
Advanced Interconnections designs and manufactures customized interconnect solutions for semiconductor development and high reliability electronic applications including medical, military, automotive, and telecommunications. IC sockets, package conversion adapters, and board to board connectors feature screw-machined terminals for field-proven performance and durability. From prototype to production volumes, innovative designs are produced to customer-specific requirements in our fully integrated manufacturing facility in the USA.
In-house capabilities include:
Experienced design engineering
Precision screw machine technology
State-of-the-art tool making from mold design though cutting steel
Injection molding equipment
Precision drilling and routing capability
Surface mount assembly technology
Device attachment
Automated optical inspection
Tape and reel packaging

Thousands of standard and custom designs are available. View our Connector Customization video or find an Authorized Distributor at www.advanced.com.