Advanced Manufacturing Services' Equipment List
Service Detail from Advanced Manufacturing Service, Inc. (AMS)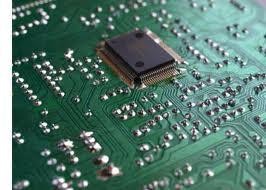 One Source for all your Electronic Contract Manufacturing Services needs for manufacturers of industrial controls, medical devices and equipment for laboratories, surveillance and communication.
Pick and Place
MyData MY 9 with Hydra High Speed Head
MyData TP9-UFP with Vision
Reflow
Manix TSC-1008 10 zones Lead-free capable
Solder Paste Printer
Transition Automation PPS 20"x20"
Transition Automation PPS 24"x20"
Inspection
Wave Soldering
Teamco LF-400B Tin/Lead Duel Wave
Teamco LF-400B Lead Free Duel Wave
Soldering
Hakko Solder Stations
Hakko Desolder Stations
Pace SMT Rework Station
Lead Forming
GPD CF-8 Axial Component Lead Former
GPD CF-9 Radial Component Lead Former
Q Corp LOM II Lead Trimmer
Q Corp Vector Lead Trimmer
Cleaning
Branson Ultrasonic Cleaner 8510
Wire Prep
Komax KAPPA 210 cut and stripping machine
Komax Cosmic - 30
Testing
Fluke DVM's
Tektronix Oscilloscope's
Programming
BP Microsystems EP-1132
Microchip Picstart Plus
Needham's Electronics EMP-20
Take a tour and learn more about our services and capabilities.
Download our brochure.
---