Advanced Poly Bags Made with High Quality Resins
Featured Product from Advanced Poly-Packaging, Inc.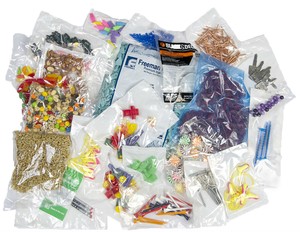 Advanced Poly-Packaging offers an extensive line of specialized films that include:
LLDPE/LDPE, clear, opaque, or tinted. Various Colors are available.
EVA LDPE, with varying concentrations of EVA
HDPE ( high density)
Anti-State, clear, pink or blue (printable)
Barrier films, oxygen, chemical & aroma barriers
Polypropylene --which offers outstanding clarity and high strength
Multi-Layer films, co-extruded
While pre-opened bags on rolls are most common, we will also provide bags in boxes, sideweld, wicketted, double-wall and handle bags!