US-9000 = Fastener Packaging!
Featured Product from Advanced Poly-Packaging, Inc.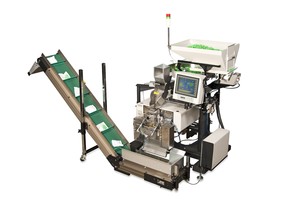 The US-9000 Automatic Vibratory Bowl Net-Weigh/Counting Scale is perfect for fastener applications! It's designed for precision counting of parts that do not separate or run through a parts counter. Feed product at optimum speeds from a vibratory bowl feeder to a scale that's accurate to .001 lb.
High quality Advanced Poly-Bags™ are customized for your application. Add automation and save money!