Outdoor Water Chiller Meets Processor Needs
Product Announcement from Advantage Engineering, Inc.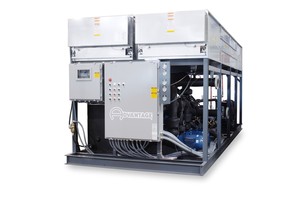 Available from 5 to 210 tons capacity these units include integral pumps and tank along with a mechanical refrigeration system. The OACS series chillers are available with single refrigeration circuits or dual and can be customized to meet the specific needs of your process. Dual circuit units provide capacity redundancy and better match the chiller's cooling capacity to the process cooling load.
OACS chillers are engineered to be installed outside in any location in climates from the very hottest to the very coldest.
More information is including product pricing is available at the Advantage Engineering web site. http://www.advantageengineering.com/centralChillers/acChooseReservoir.php
---