Molded Rubber Products
Featured Product from Aero Rubber Company, Inc.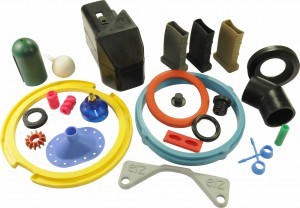 We will work with you to make sure the specifications for your molded Neoprene, EPDM, Silicone, Viton®, Nitrile and EPDM parts are met. Our team of consultative sales engineers can help you identify an Aero compound to meet or exceed your toughest requirements with practically any elastomer on the market today, using compression, transfer, standard injection, liquid injection (LIM).
We are relentlessly focused on improving the quality of our products and services. To that end, we have extended our quality system to encompass the entire business. This means that when you call us with your molded rubber product needs, you will be treated to unparalleled customer service, product quality and on-time shipments.