Power Factor Correction Capacitors
Product Announcement from Aerovox Corp.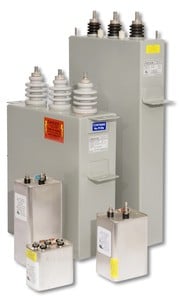 Single- and Three-Phase PFC Capacitors for High Reliability Applications
Aerovox manufactures both single and three-phase power factor correction capacitors up to 4,800 VAC.
These capacitors are designed for high reliability applications, and have a life rating of over 200,000 hours. Aerovox capacitors are all manufactured to withstand harmonic currents, with a special high harmonic version for our AMP line of products. Available in oil filled and dry configurations.
---