IGBT Snubber Capacitors for Power Electronics
Product Announcement from Aerovox Corp.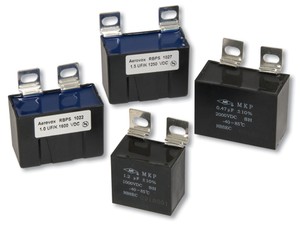 Film Capacitors for IGBT Power Electronics Applications
Aerovox snubber film capacitors are designed for the high peak current operation required for protection against transient voltages. Such voltages are caused by the high dI/dT generated in switching power electronics applications.
Aerovox IGBT Snubber capacitors are offered in standard voltages of 630 VDC to 3,000 VDC for 100,000-hour operation.
---