Overcoming limitations in hydrocarbon storage
Featured Product from Aggreko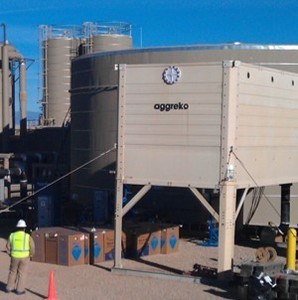 We're your dedicated engineering partner
In an industry where no two operations are the same – and where every dollar counts – you don't want a rental company. You need an engineering partner. We have unrivalled expertise in designing power management and temperature-control systems for the oil and gas industry. This means we can support you through your project life cycle, from startup and testing, to drilling, to production and decommissioning. Whether you're operating upstream, midstream or downstream, we can help you to work more efficiently. It's what we do.
Reduce and control your operating costs
High operating costs and low oil prices can often mean renting power generation and temperature-control systems is cheaper than buying, and we can also help you save money by:
Reducing fuel costs by 60 percent or more with power automation and power-on-demand systems for pump jacks, booster pumps, dewatering facilities and other applications.
Operating more efficiently by capturing and purifying excess flare gas for use in natural gas rental generators.
Deploying Micro-Grids as centralized power plants to reduce costs by powering multiple wellsites from one location.
Using customized dehumidification and cooling systems to preserve valuable equipment on cold-stacked offshore rigs.
Whatever your challenge, we're dedicated to helping you reduce costs and work efficiently.
Watch>>>Aggreko – Bringing power to life
Around the world, people, businesses and countries are striving for a better future. A future that needs power and the right conditions to succeed.
That's why at Aggreko, we work round the clock, making sure you get the electricity, heating and cooling you need, whenever you need it – all powered by our trademark passion, unrivalled international experience and local knowledge. From urban development to unique commercial projects and even humanitarian emergencies, we bring our expertise and equipment to any location, from the world's busiest cities to some of the most remote places on earth.
Every project is different, so we listen first and design a system around you, delivering our service and support anywhere, to any scale. Transforming the lives and livelihoods of individuals, organisations and communities across the globe.