Average Design Engineers need not apply!
Product Announcement from Agile Magnetics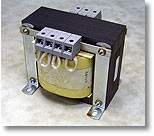 The best Engineers exclusively use Agile Magnetics, the experts in manufacturing custom transformers, custom inductors, custom magnetics and other assemblies. We outperform from design to shipment, every unit is 100% tested and inspected.
Contact us with your existing or new designs to find out what the smartest engineers already know…..
---